When: Thursday, April 12, 2018
Time: 5:30 pm - 8:00 pm  Program Begins: 6:45 pm
Where: Mildred L. Lillie Building of the LA Law Library
It is with great pride that on behalf of the Friends of the Los Angeles County Law Library, we invite you to join us in honoring Andrea Sheridan Ordin and Justice Laurie Zelon as we present them with the 2018 Beacon of Justice Award, and to sponsor our 15th Beacon of Justice Gala Reception.  The 2018 Beacon of Justice Award will be presented on Thursday evening, April 12, 2018 at the Mildred L. Lillie Building of the Los Angeles County Law Library, as we celebrate our honoree's vision, advocacy and passion for justice.
ANDREA SHERIDAN ORDIN
Andrea Sheridan Ordin is a trailblazer for women in the legal profession and an accomplished advocate in environmental, consumer protection, antitrust and civil rights litigation. She has been recognized for hiring and promoting record numbers of women and people of color. She has served in both the private and public sectors.  After graduating from UCLA School of Law, she began her career in the California Attorney General's office, and later became the first woman Assistant District Attorney of Los Angeles, first woman U.S. Attorney for the Central District of California, first woman California Chief Assistant Attorney General and recently, the first woman Los Angeles County Counsel. As a litigation partner at Morgan Lewis, she oversaw their extensive pro bono programs in Los Angeles. Her civic contributions include serving as a Commissioner on the 1991 Christopher Commission, President of the Los Angeles Board of Police Commissioners and currently Commissioner of the Los Angeles City Ethics Commission.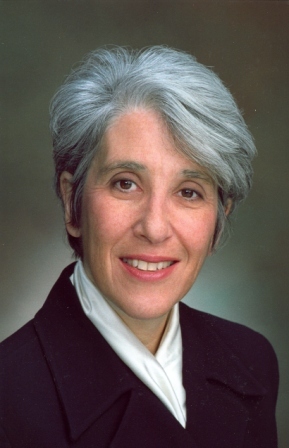 JUSTICE LAURIE ZELON
Justice Laurie Zelon has been a champion for pro bono legal services and access to justice throughout her career.  After graduating from Harvard Law School, she began an active litigation practice and was a partner at both Hufstedler, Kaus & Ettinger and Morrison & Foerster.  Appointed to the Superior Court in 2000, she has served as an associate justice for the California Court of Appeal since 2003. She is a past President and Trustee of the LA County Bar Association. In the American Bar Association, she has served as Chair of both the Standing Committee on Pro Bono and Public Service and Standing Committee on Legal Aid and Indigent Defense.  She has been a long-time member and was founding chair of the California Commission on Access to Justice.  In honor of her dedication to pro bono services, the Laurie Zelon Pro Bono Award is given annually by the Pro Bono Institute of Washington, D.C.
Tickets & Sponsorships
Please make a commitment today to support the Friend's 2018 Gala Reception, one of the legal community's best networking opportunities, and, one of the season's best gourmet buffets.